Inter-country adoption (also called international adoption) is the long legal process that we completed to become the permanent parents of our three youngest children from China. However for us, adoption is more than a legal contract – it is a relationship of promise. Every child who joins our family is promised and given unconditional love. Did I meet my children before I adopted them? No, I did not. We requested any child under the age of eight with any medical need. It is a leap of faith! We truly believe any child that joins our family is perfect, just the way they are.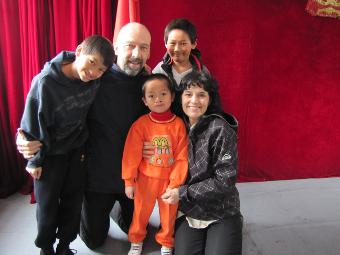 Phillip was adopted in 2007, Kai in 2010 and Jayden in 2013.
The good news is that many wonderful organizations helped us with the endless piles of paperwork. There are many steps, rules and regulations to follow.
So, remembering that these rules are in place to protect the child, we did it, one step at a time. For more information on intercountry adoptions see the attached links.